Previous Tours
The following are examples of the Logos world tours.
---
The Logos Renewal Tour - The Beauty and Wonder of Italy
"Be ye transformed by the RENEWING of your mind."
- Romans 12:2 KJV
Rome - Florence - Venice Assisi - Pienza - Ravenna - Siena
May 27 - June 7, 2012
This is a customized Logos tour for the renewal of spirit, mind and body surrounded by the beauty and wonder of Italy. This unique eleven night and eleven day program is specially designed to focus on individual growth and renewal by combining a very distinctive teaching program, exceptional individual experiences with a breathtaking overview of Northern and Central Italy.
Some Highlights of the Tour: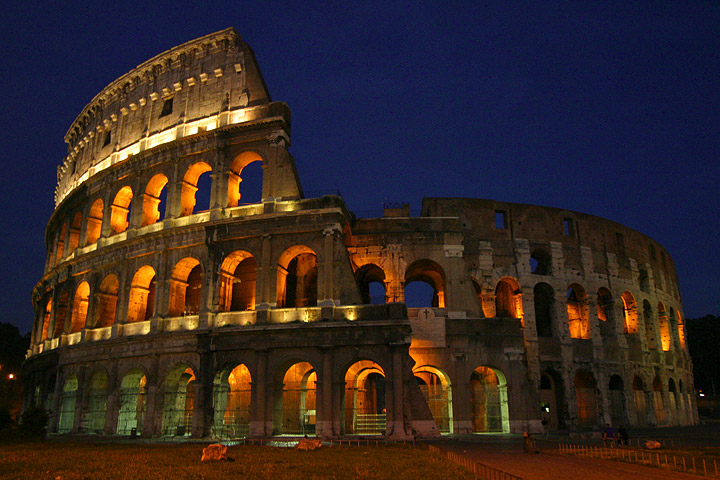 Rome:

The Forum, Vatican Museum and Coliseum

Florence:

Michelangelo's David, Santa Croce Church and Palazzo Davanzati

Venice:

The Doges Palace, St. Mark's Cathedral and gondola tour of city

Assisi:

Basilica and Tomb of St. Francis

Ravenna:

San Vitale Byzantine Murals and Crossing the Rubicon River

Siena:

Cathedral and Palazzo Pubblico
"Then budget the time, that there may be a regular period for sustaining the physical being, also for sustaining the mental and spiritual being. As it is necessary for recreation and rest for the physical, so it is necessary that there be recreation and rest for the mental." – Edgar Cayce
Tour Itinerary & Extras:
Meet Point: May 26, 2012 Venice Airport
Drop Point: June 7, 2012 Rome Airport
3 Nights Venice Hotel Dragomanni (4 Star)
3 Nights Florence Hotel Degli Orafe (4 Star)
2 Nights Pienza Relais Il Chiostro (4 Star)
3 Nights Rome Hotel Colonna Palace (4 Star)
Licensed Historic Guides in Venice, Ravenna, Florence, Siena, Assisi and Rome
All Breakfasts, Four Dinners and Two Lunches Included
"Italy without question is the loveliest country of Europe. The air is softer than in Greece, the mountains less stark, the valleys more fertile and the vegetation more luxuriant." - Author Cyril Robinson
---
"The Next Step In Consciousness"
This was a custom tour designed to specific Logos Tour requirements of sixteen days and sixteen nights, featuring first class hotel accommodations, deluxe motor coach transportation with expert host country tour guides, all breakfasts and most dinners included.
Tour Itinerary:
Friday, June 20: Travel Day to Athens, Greece
Saturday, June 21: Arrive Athens/Welcome, Dinner & Orientation
Sunday, June 22: Full Day Tour of Athens 'Cradle of Western Civilization'
Monday, June 23: Tour Ancient Corinth & Nafplion/Leisure, Sightseeing & Shopping
Tuesday, June 24: Tour Ancient Epidaurus 'Healing Epicenter of Ancient Greece'
Wednesday, June 25: Travel to Delphi/Leisure, Sightseeing & Shopping
Thursday, June 26: Tour Mystical Delphi 'Spiritual Epicenter of Ancient Greece'
Friday June 27 thru Friday, July 4: Depart Port of Piraeus/7 Day Aegean Islands Cruise
(Cruise includes: Istanbul, Mykonos, Patmos, Ancient Ephesus, Rhodes, Crete & Santorini)
Friday, July 4: Travel to Sacred Samos Island 'Birthplace of Pythagoras' (Edgar Cayce)
Saturday, July 5: Full Day Tour of Samos/Leisure & Shopping
Sunday, July 6: Return to Athens/Leisure, Sightseeing & Shopping/Farewell Dinner
Monday, July 7: Depart Athens, Greece & Return Home
Anne and Herb interpreted dreams for tour participants, Anne gave free mini Aura Readings to tour members and shared intuitive insights along the way.
---
Other previous tour destinations include:
Israel
Egypt
Yucatan and Mexico
Peru
Tibet
China
Hawaii
England
France
Turkey